We are seeking emerging visual artists in any media who want to expand their current body of work or begin anew.
 
All practices are welcome to submit portfolios for consideration.  Artists are encouraged to be ambitious.



G.E.M. is offering month long residencies for May, June,July and August 2020
24/7 access to private studio.

Materials and supplies provided.

Co-ed housing – Private bedroom, shared bath and shared common living spaces.

$1500 scholarship to cover transportation, food and living expenses.
The expenses are covered by funds earmarked for residencies given by the Skolnick Family Foundation.
* Travel fees and other living charges are at the residents' expense.
What Is Expected Of The Artist
Make full use of the residency period offered for his/her project.

Be present during the entire residency period.

Present his/her project created during the residency at an Open Studio that is organized by GEM.

Propose and teach a monthly workshop to members of the community.

Participate in all programs, artist talks and open studios scheduled during their residency.

Donate one work finished during the residency to the G.E.M.  Gallery & Sculpture Park.
Artists Must Meet These Requirements
Be a graduate of a BA, BFA, MA or MFA program.
2020 Timeline:
February 13, 2020  Deadline for submissions
March 15, 2020       Notification of selections
Session Dates: 
May 1 – 31
June 1 – 30
July 1 – 31
August 1 – 31
Deadline: February 13 , 2020
Your application must include:
The completed registration form
A curriculum vitae/resume (maximum two pages, PDF format)
An artist's statement (maximum one page, PDF format)
A letter of intent
A portfolio of 10 to 15 images (JPG format) accompanied by a description list of the images
For videos, provide a link (Vimeo, YouTube), accompanied by the password, if applicable. Make sure that the videos will be accessible until April 1, 2019 *
A brief summary of proposed workshop
$25 application fee
*Optional
* You must name your file as follows: 2020_last name_first name
* All incomplete applications will be automatically rejected.
When you submit your application by clicking on "Send," you will receive a confirmation of receipt by email within the following 24 hours.
If you have any questions or if you have not received the confirmation of receipt within this time, contact the GEM team: gvilleexpress@gmail.com
Website: G-E-M.org
Facebook: GvilleExpress
Instagram: GvilleExmv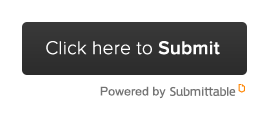 Subscribe to Our Newsletter